Isolated LED driver VS Non-isolated LED driver?
LED Lights have become more and more popular, safety issues are gaining more and more attention, LED driver as the core component, undertakes the safety of the LED lights. According to the latest update of LED drivers safety regulations, dimming port and SELV output have to keep basic isolation, it is aimed to prevent users from connecting the dimmer to a non-SELV circuit, which can greatly reduce the risk of electric shock for users and installers.

This article will guide you to know whether a LED driver is isolated or non-isolated.

Main differences between isolated and non isolated power supply:
1. Isolated LED driver has high reliability, high cost and low efficiency.
2. Non-isolated LED driver is very simple, low cost, high efficiency and poor safety performance compared with isolated LED driver.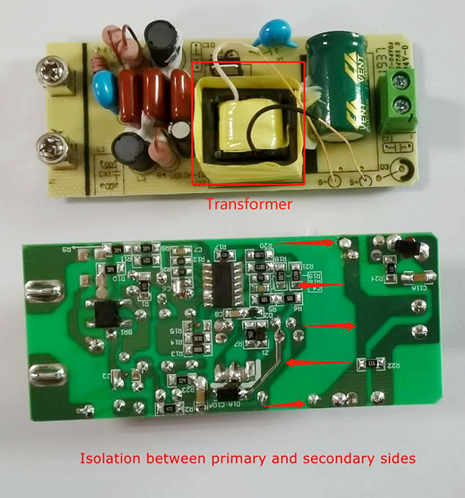 As shown in the figure above, the primary and secondary sides of the isolated LED driver are isolated by a transformer, and the insulation distance meets the requirements of safety regulations. When an abnormal situation occurs to the primary side, the high voltage will not flow to the secondary side directly, which will not cause any harm to users. It is a safe for both for users and will not bring any problem for lighting manufacturers.

Tsingko prefer to optimize the costs and sacrifice profits to provide customers with high-cost performance and Isolated LED drivers, such as our E&L series and new constant voltage phase cut dimmable LED drivers.