Tsingko 9W Smart bluetooth dimming led driver
Features
*Built in BLE4.1
*Mesh networking and grouping configurable without gateway
*Scenarios can be set and recalled to accommodate different needs
*Support IOS or Android smart devices for wireless control
*Dimmable and CCT adjustable with bluetooth control
*Device fireware updated over-the air.
*Design acc. to EN and Australia LVD and EMC Standards;

STANDARDS:
*EN61347-1:2015
*EN61347-2-13:2014/A1:2017
*EN62493:2015;
*EN55015:2013;EN61547:2009;
*EN61000-3-2:2014;EN61000-3-3:2013
APP Control Interface is mainly divided into two parts -- Rooms & Devices. Each Group will be independently controlled as well as single device operation, can only control the single unit.
1. The Group operation divided into 3 main parts: On/Off , Control and Manage.
2. The single device operation consists of On/Off, Control, locator device,rename, join room.etc.
3. All controlled groups can be hidden up or spread by click on the group title.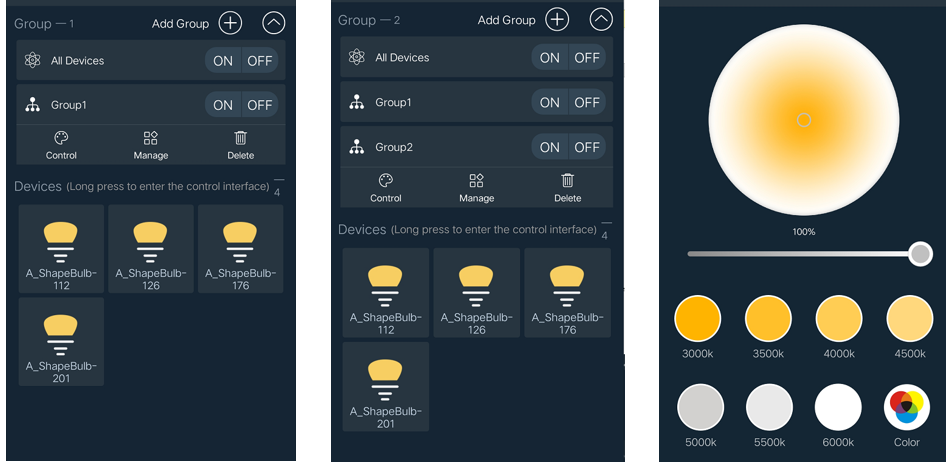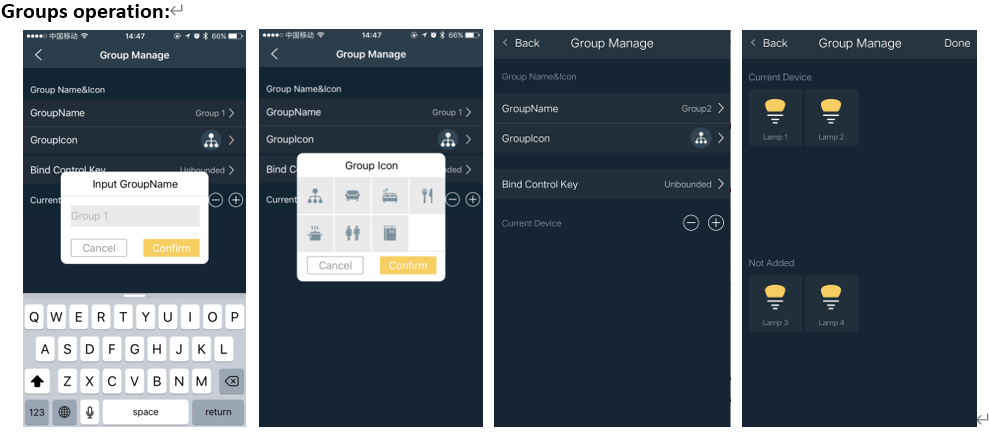 1. Press On / Off key to control the Group Manage page.
2. Click one group, you can see the Manage function to enter the Group Manage Interface, then rename, Select the Group Icon such as Restaurant, Bedroom, Livingroom, etc. You can also select the current devices to this group.
3. Click "Control" key, to adjust CCT and brightness of each group.